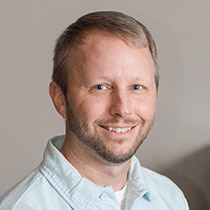 Kevin Vaughter
Adult Sunday School
Kevin grew up in the small town of Elberton, GA. He was blessed to grow up in a Bible believing household. Kevin became a Christian his Senior year of high school. He went to the University of Georgia and graduated in 1995 with a degree in Risk Management. Kevin moved to Atlanta in 1996 to begin work with a large insurance company. He joined MVBC in 1998. Kevin is married to Leyna and they have three children: Braeden, Molly, and Reed.
Justin Weltscheff
Baptism
Justin is originally from Red Bud, IL and was raised Roman Catholic. He met his wife, Megan, in college and they married soon after. They moved to London in 2008 and attended a Christianity Explored course where their eyes were graciously opened to the life-giving work of Jesus Christ and his death on the cross. They moved to Atlanta in 2010 and were baptized and became members at MVBC in 2011. They have 2 daughters, Clara and Anna.
Steve Arnold
Buildings & Grounds
Steve grew up in Sandy Springs and attended Mount Vernon during high school. He graduated from University of Georgia in 1974. Six years later, he and Pat were married. Steve, for years, had thought he was a Christian, but in 1981 he became convicted that his salvation was not something he could do on his own, that, in fact, he needed Christ as his Holy Savior. He remains a work in process for the Lord. He has been a member of Mount Vernon for four years. Steve and Pat live in Marietta. They have two grown sons and two grandsons.
Richard Carron
Finance
Richard is from Biloxi, Mississippi, and graduated from Mississippi State University in Finance and Accounting. In college, he met Anna, who became his wife and Christ, who became his Savior. He is a retiree of Chevron Oil Company and the father of four married children and grandfather of nine.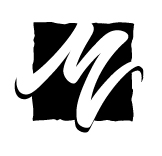 Andy Blackburn
Greeting
Andy grew up in Tallahassee, FL with his 2 brothers. He attended Berry College where he met his wife Lisa and later he graduated from Auburn University. Andy became a Christian while attending First Baptist Church in Atlanta shortly after marrying Lisa in 1984. He and Lisa have 2 grown sons.
Mike Blackburn
Bookstall
Mike is a Georgia native and grew up in Norcross. Although he made a profession of faith as a young man, his real conversion took place many years later, in November of 1973 in Dallas. He has a B.M. from Cincinnati Conservatory in Piano. He is recently retired from Consolidated Container Co. as Director of Procurement and has three grown children and two young grandchildren. Mike has been married to Cheryl, a fine clarinetist trained at FSU, for 38 years.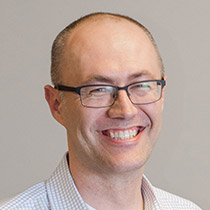 Anthony Blalock
Greeting
Anthony grew up in Calhoun, GA. He became a Christian at a young age but really grew in his faith during college. He moved to Atlanta in 1989 to go to school at Georgia Tech. Shortly after that, he started attending Mt. Vernon. Anthony is single and lives in Decatur with his trusty dog, Duke.
Bernie Davis
Widowed & Homebound Members
Bernie is from South Georgia and was raised in a Baptist church. He became a Christian in his early twenties when he recognized his sinfulness and desperate need for God. By reading scripture, he came to understand the tremendous grace which allows him to stand in Christ. He has also been blessed with his wife, Jocelyn, and three boys Ben, Jacob, and Luke. Bernie has been a member at MVBC since 2011
Denny Crosby
International Missions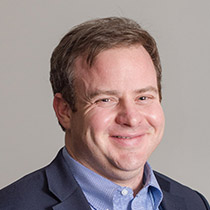 Chuck Stone
Local Outreach
Chuck is from Milledgeville, GA. He grew up attending church but did not realize he had not come to a saving faith in Jesus Christ until the age of 24. It was at this time that he started attending Mount Vernon and has been here ever since. He finished his undergraduate at Kennesaw State and later completed a Master's at the University of West Georgia. He works for state government and has an interest in politics. He also has a heart for those that have not come to faith in Jesus Christ.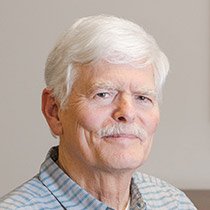 Joe Drexler
Lord's Supper
Joe Drexler is Deacon of Lord's Supper and is helped in that job by his wife of 46 years, Renee. Both are natives of Atlanta and came to know Jesus at an early age. Joe's family settled in the Sandy Springs area in the 1830's. Joe and Renee came to Mt. Vernon after hearing Jim Wood preach at a neighbor's funeral 30 years ago. They are proud of their two grown sons who, along with their wives, are raising their six grandsons to love the Lord.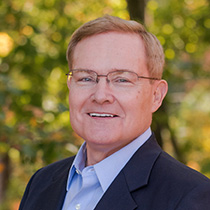 Bill Luck
Member Care
Bill moved repeatedly as part of a military family and then with his career. His last assignment was for 12 years in Asia before moving with his family to Atlanta. Bill became a Christian at a church in Dallas, TX after hearing the gospel from a neighbor. He and Sharon joined Mt. Vernon in 2012. They have 3 married children.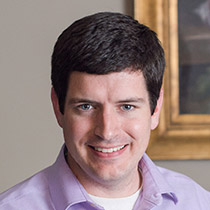 Ricky Hutchins
Music Ministry
Ricky is a third-generation native Atlantan. He has attended Mount Vernon Baptist since he was six months old. He came to know the Lord at a young age and has been growing in the grace of God since. Ricky is married to Eden, and they have two young children.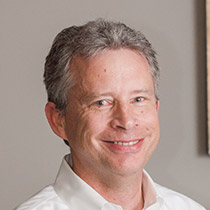 Bill Timmons
Personnel
Bill is originally from Oxon Hill, Maryland, a suburb of Washington, D.C., and moved to Atlanta after law school. He accepted Jesus as his Lord and Savior after the birth of his first child. Bill is married to Lisa and they have 3 children. Bill has been a member of Mount Vernon since 1996.